Sale!
Savage CBD Gummies
$42.99
CBD Gummies
Now available, the most delectable CBD Gummies coming from your favorite vendor – Savage CBD!  We offer the best edible CBD Gummies, 6 pieces per bag (50mg each) totaling 300MG per bag.
Ingredients: Manufactured with Hemp with Cannabidiol (CBD), Corn Syrup, Sugar, Water, Gelatin, Citric Acid, Pectin, Natural and Artificial Flavors, Vegetable Oil, Carnauba Leaf Wax, FD&C Yellow 5, Red 40, Yellow 6, Blue 1
**Due to California State Laws and Regulations, this product is not available to California Residents**
Video Review:
More Reviews:
Our friends over at CBD Manual have written an extraordinary review on our CBD Gummies. The review shares not only the ease of use of dosing our product but also shares opinions on its delicious taste and calming effects from our CBD-Infused gummies. Feel free to check it out to learn more!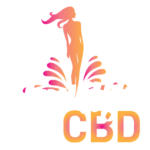 Brand
Savage CBD