Sale!
Revitalize CBD Epsom Salts
$39.99
Revitalize CBD Epsom Salts
Savage CBD presents our premiere Revitalize CBD Epsom Salts made with Nano Spectrum CBD.
Savage CBD's premium Epsom Salts. We use Nano-Spectrum CBD; and we created luxurious Epsom Salts to make your bath time that much more relaxing.  Simply add half of the container under warm running water, soak for 20-30 minutes.  Each container is 8 oz and contains a total of 150mg of CBD.  Each bath contains 75mg of CBD.
Ingredients: Epsom Salt, Red Alaea Hawaiian Sea Salt, Dead Sea Salt, Citric Acid, Sodium Bicarbonate, Aloe Vera Extract, Orange Peel Powder, Orange Essential Oil, Grapefruit Essential Oil, Hemp Derived Nano Spectrum CBD.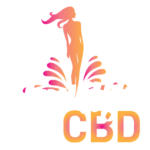 Brand
Savage CBD