Sale!
Relax Full Spectrum CBD Pen
$39.99
Relax Full Spectrum CBD Pen
Savage CBD  presents our premiere CBD Relax. This pen is infused with Apple Kush Terpenes – perfect for night time or anytime you want to relax. Simply grab one of these, use as needed, and enjoy!
Ingredients: Full Spectrum Hemp Extract & Terpenes.
Due to Washington state laws & regulations, we are unable to process or sell any CBD vape products to the residents of the state of Washington.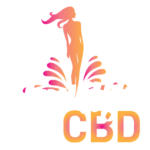 Brand
Savage CBD