Sale!
Isolate Cartridge Bundle
$54.99
Isolate Cartridge Bundle
This Isolate Cartridge Bundle lets you pick TWO of our isolate CBD cartridges for one exclusive low price.
Ingredients: Terpenes and CBD Isolate
**This product is best used with a pen-style battery that has airflow built-in.**
**Low wattage/voltage is suggested.**


Due to Washington state laws & regulations, we are unable to process or sell any CBD vape products to the residents of the state of Washington.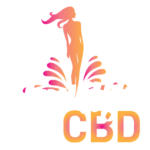 Brand
Savage CBD