Sale!
Orange-Ade CBD Drink Powder
$49.99
Orange-Ade CBD Drink Powder
Our Orange-Ade CBD Drink Powder uses Nano-Spectrum CBD. We created delicious flavors for you to enjoy your CBD intake. Simply add one scoop to water to enjoy our Nano-Spectrum CBD. Each container is 12 oz and contains a total of 24 drinks in 8-12 oz of water. Each scoop is 6.25mg of CBD.
Ingredients: Hemp-Derived Nano-Spectrum CBD, Sugar, Fructose, Citric Acid, Contains less than 2% of Maltodextrin, Sodium Acid, Pyrophosphate, Vitamin C (Ascorbic Acid), Natural Flavor, Artificial Color, Yellow 5 Lake, Soy Lecithin, Tocopherol.
**Due to California State Laws and Regulations, this product is not available to California Residents**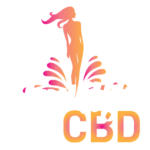 Brand
Savage CBD