Sale!
Revive CBD Wellness Shot
$9.99
Revive CBD Wellness Shot
Our Revive CBD Wellness Shot is infused with Nano Spectrum CBD; Vitamins B3, B6, B12, Vitamin C, Ginseng, Caffeine & Electrolytes. This Revive Shot comes with 25 mg of Nano Spectrum CBD (25M Nano Grams)
For those long nights and early mornings – or just something to keep you going!
Proudly crafted by Savage CBD & HoneyRoot Wellness.
Ingredients: Purified water, Ascorbic Acid (Vitamin C), Citric Acid, Niacin, Ginseng, Sucralose, Sodium Citrate, Potassium Sorbate, Sodium Benzoate, High Fructose Corn Syrup, Gum Arabic, Natural Flavors, Ester Gum, Soy Bean Oil, FD&C Yellow, Red No. 40, Hemp Derived Nano Spectrum Cannabidiol.
**Due to California State Laws and Regulations, this product is not available to California Residents**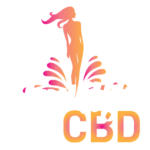 Brand
Savage CBD