Sale!
Full Spectrum CBD Pet Shampoo
$49.99
Full Spectrum CBD Pet Shampoo by Savage CBD
Now your furry loved ones can enjoy the best CBD in the industry with Savage CBD Pet Shampoo. Our CBD pet shampoo is the perfect way to introduce CBD into your pet's daily routine. We use only the highest quality ingredients including oatmeal and vanilla because we know that your pet is more than just a pet, they are part of your family.
8oz bottle with 300mg of full-spectrum CBD, oatmeal, chamomile, and vanilla.
Ingredients: Water, Mild Surfactant Blend, Rinsing Agent, Colloidal Oatmeal, Fragrance, Extract of Chamomile, Vitamin B, Preservatives, and Salt.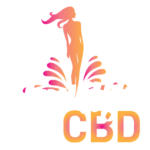 Brand
Savage CBD