Sale!
Full Spectrum CBD Roll-On
$73.99
Full Spectrum CBD Roll-On by Savage CBD
Savage CBD Essentials presents our premiere Roll-On. This is perfect for targeting an area of the body easily and quickly and it is so simple to use. This Roll-On has 750mg of CBD which is a perfect amount for CBD to be able to penetrate the skin. Savage CBD Roll-On is made with high-quality full-spectrum CBD, and cooling essential oils to rejuvenate the targeted area. This is ideal for that person on the go that wants to practice self-care but doesn't have the time, this product is portable and easy to store.
Ingredients: MCT Oil, Aloe Vera Oil, Cooling Essential Oils, Essential Oils, Full Spectrum Hemp Extract.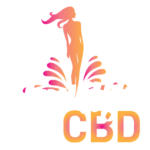 Brand
Savage CBD