Sale!
Relax CBD Epsom Salts
$39.99
Relax CBD Epsom Salts
Savage CBD presents our premiere Relax CBD Epsom Salts made with Nano Spectrum CBD.
Savage CBD's premium Epsom Salts. Using Nano-Spectrum CBD we created luxurious Epsom Salts to make your bath time that much more relaxing.  Simply add half of the container under warm running water, soak for 20-30 minutes.  Each container is 8 oz and contains a total of 150mg of CBD.  Each bath contains 75mg of CBD.
Ingredients: Epsom Salt, Dead Sea Salt, Himalayan Sea Salt, Aloe Vera Extract, Lavender Essential Oil, Peach Essential Oil, Hemp Derived Nano Spectrum CBD.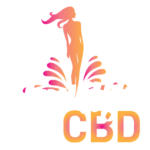 Brand
Savage CBD