Sale!
Straw Nanners – CBD Vape Juice
$39.99
Straw Nanners – CBD Vape Juice
Straw Nanners CBD Vape Juice, weird name right? And who likes bananas? Well if there's one thing we know, it's that most people love bananas – but in the vape industry perfecting the banana flavor has been nothing short of a disaster. Savage is one of the few that has taken ripe bananas and strawberries and mixed them together almost perfectly bringing you what a strawberry & banana flavor should taste like.
CBD Vape Juice Ingredients: Propylene glycol, Vegetable glycerine, Cannabidiol (CBD) Isolate, Natural and Artificial flavor concentrate.
Due to Washington state laws & regulations, we are unable to process or sell any CBD vape products to the residents of the state of Washington.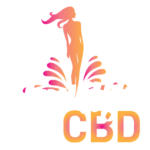 Brand
Savage CBD