Sale!
Driven – CBD Vape Juice
$39.99
Driven CBD Vape
Driven CBD Vape is a candied blueberry with notes of sour razzmatazz that will drive this vape flavor home. We carefully mix these flavors to work well with any vape device.
CBD Vape Juice Ingredients: Propylene glycol, Vegetable glycerine, Cannabidiol (CBD) Isolate, Natural and Artificial flavor concentrate.
Due to Washington state laws & regulations, we are unable to process or sell any CBD vape products to the residents of the state of Washington.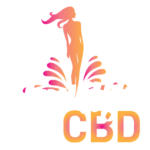 Brand
Savage CBD