Sale!
Serene – CBD Vape Juice
$39.99
Serene – CBD Vape Juice
Serene CBD Vape Juice is another CBD Ejuice original from Savage CBD! Do you love apples? Well, then you'll love this flavor. Crafting this flavor from the best apple we could find, both green and red apples, we added in small notes of candied sour to bring you your next CBD favorite!
CBD Vape Juice Ingredients: Propylene glycol, Vegetable glycerine, Cannabidiol (CBD) Isolate, Natural and Artificial flavor concentrate.
Due to Washington state laws & regulations, we are unable to process or sell any CBD vape products to the residents of the state of Washington.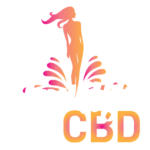 Brand
Savage CBD